Back to all posts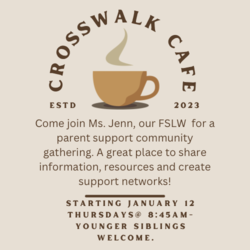 Starting Thursday Jan 12,  Ms. Jenn our Family School Liaison Worker will be facilitating a parent support community at our school. This is a great place to share information, resources and create support networks!
The Crosswalk Cafe will talk place every Thursday at 8:45am.
Everyone is welcome!